With nicer weather comes progress!
I had cut my drivers side pan out before winter so I have really been anxious to get it back together.
Today I was able to clean up the plasma cuts on the car side and mark the new pan to be trimmed into place.
I scoured the pan with a 90 degree grinder so I would have a guide for my plasma.
After cutting and dressing the edges it was time to start stitch welding the pan in place.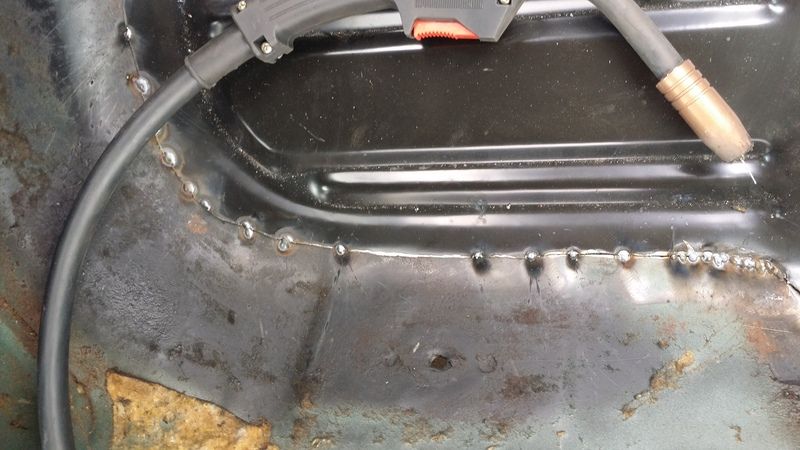 Spot welds where the front frame rails extend under the pan.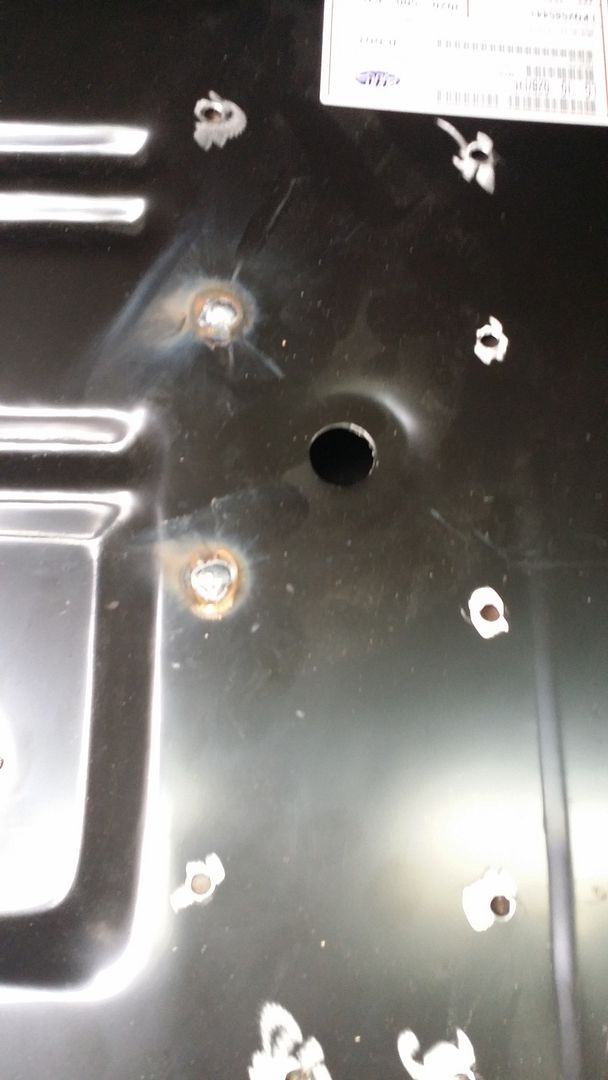 400 or so more welds and it will be ready for a grinder and some paint!