After trying to tuck a 4.0" sewer pipe all the way to the axle, I think I want to try a single 3.5" into two 3.0" and then try for over the axle to tailpipes.
Here is what the exhaust looks like now.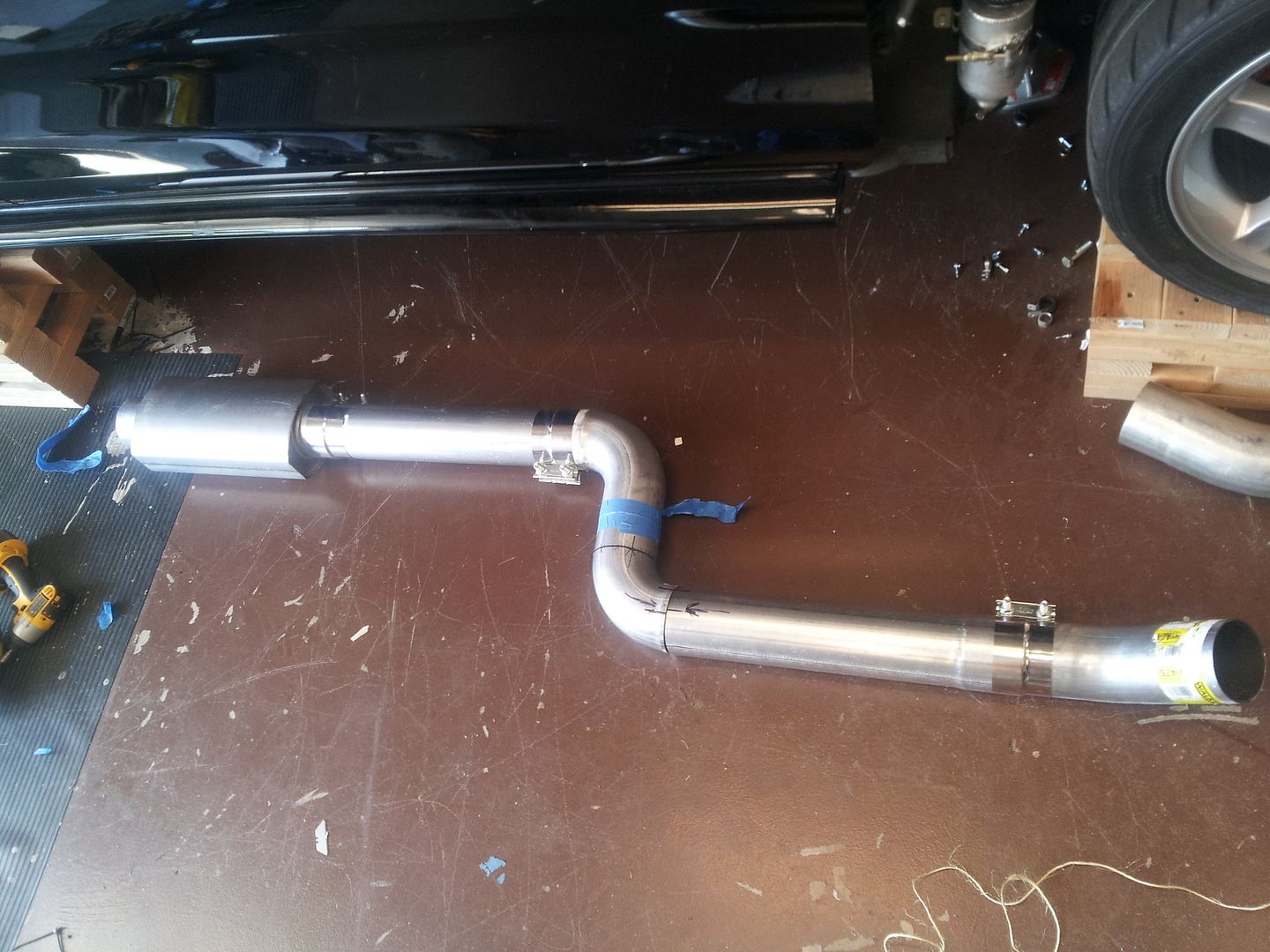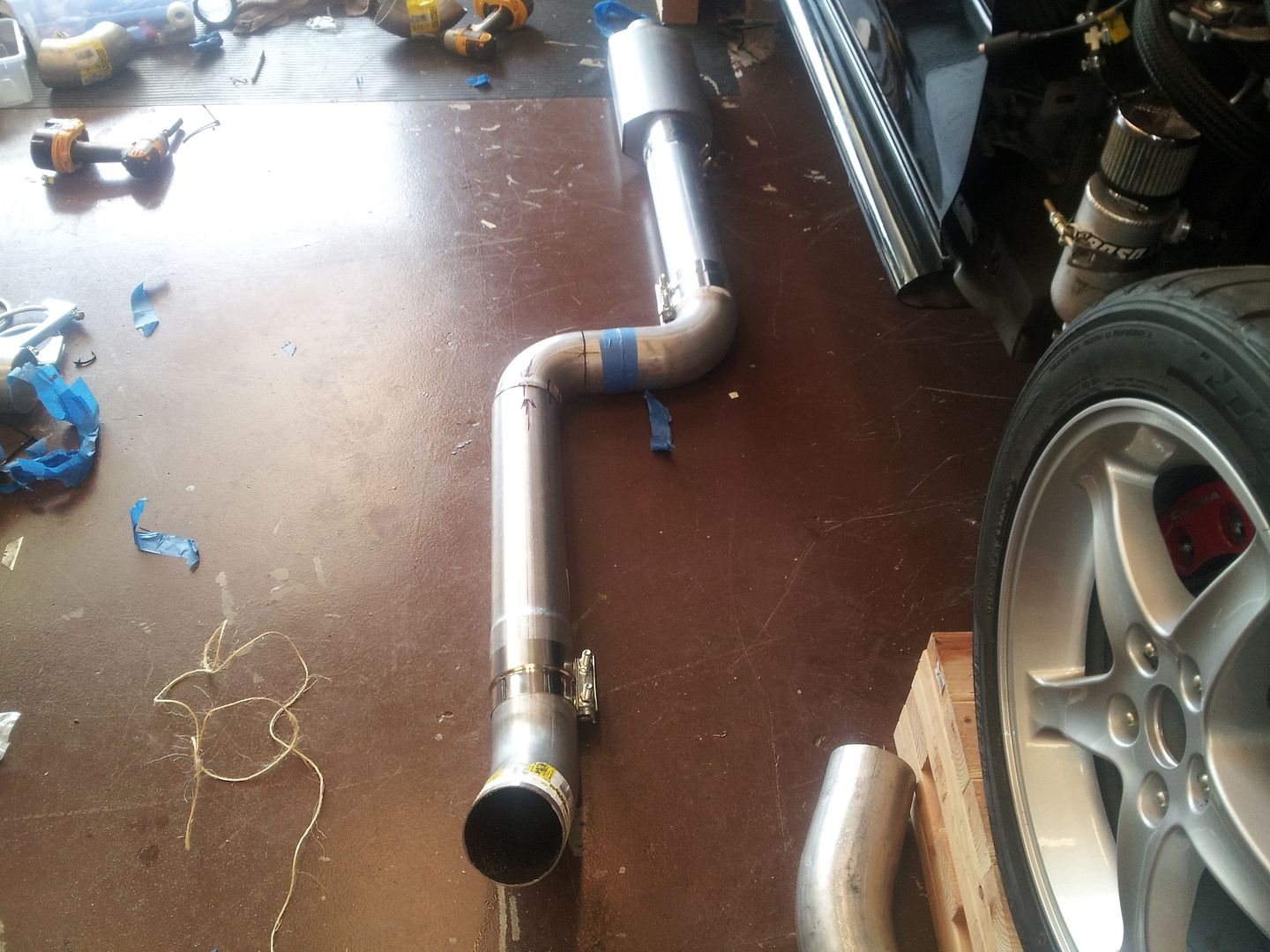 The 45* coming off the DP in the bottom of the last picture has taken some abuse from speed bumps and I am afraid of that energy transferring up the DP and to the rest of the turbo system [cracked pipes].
So the plan is to go with a smaller pipe and tuck it up more.
I am also kicking the idea of aluminum instead of aluminized steel from the DP back. I have TONS of bends and straights from the cold side build....tons. Maybe even aluminum mufflers. The only issue with aluminum is heat cycles and thin wall soft material over a long term usage. The upside...the car doesn't see much in the way of mileage and aluminum would be pretty easy to repair.
Here is what it sounds and looks like now.