Decided to bite the bullet on this, I desperately needed to go through my original sloppy front suspension, and the steering was well worn. Since I was already going to have the engine and trans out for an upgrade there, it was the right time. I had lots of help this weekend from Paul (Greenbullit) and Christian (thehead).
Pulled the engine and trans out: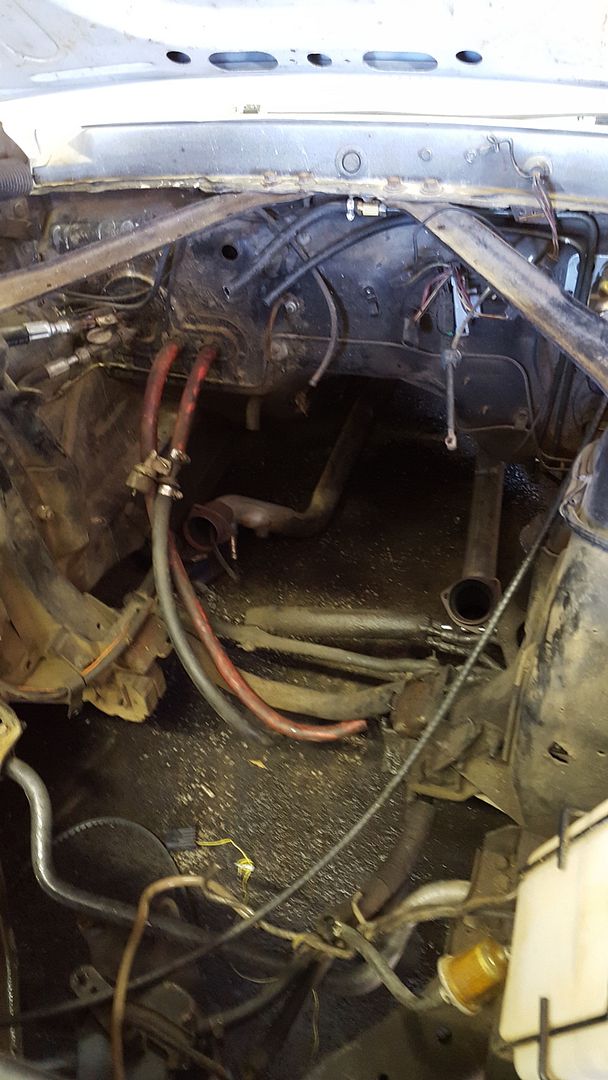 pressure washed 47 years of crap off.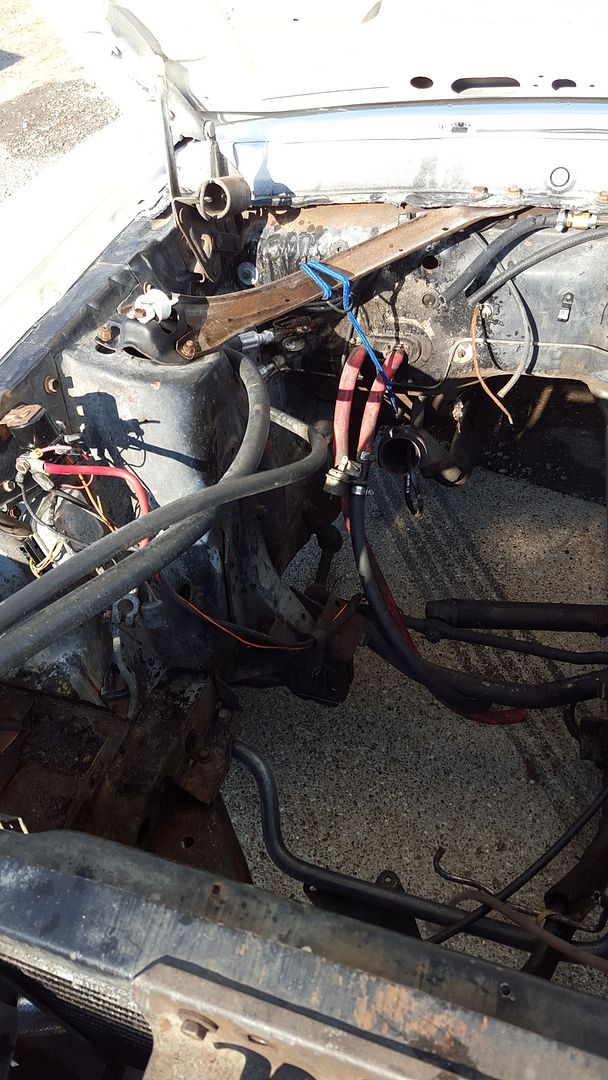 removed all the front suspension and steering.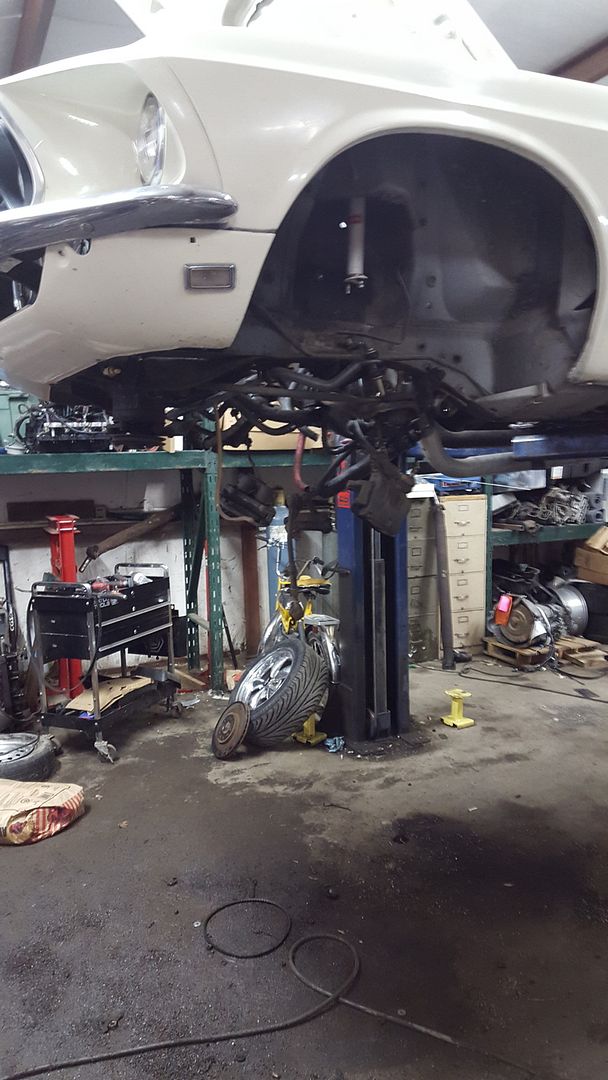 cut off the upper arm brace/motor mount/ lower arm mounts and cleanup up the frame rail, drilled holes for the new k member to bolt up.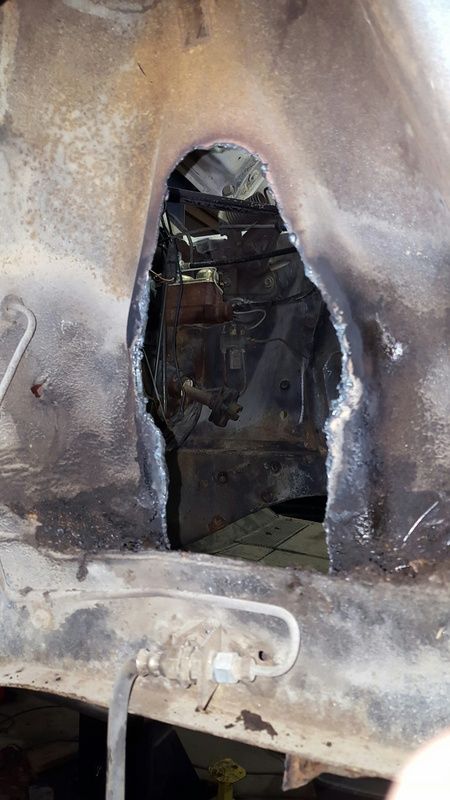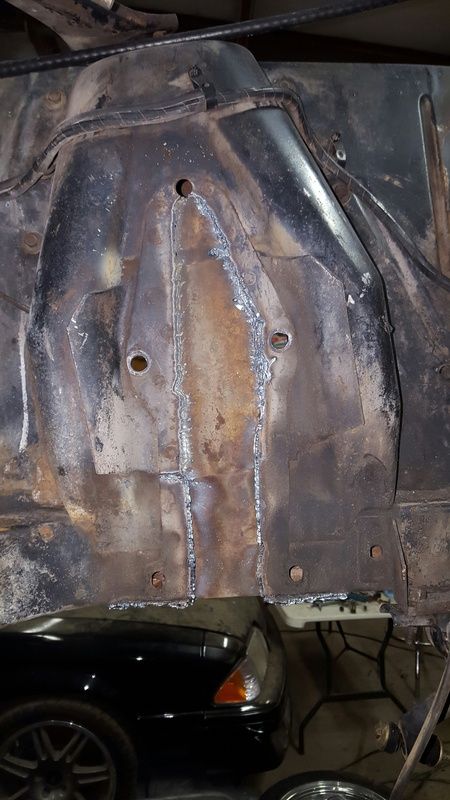 and bolted up the new stuff to test fit.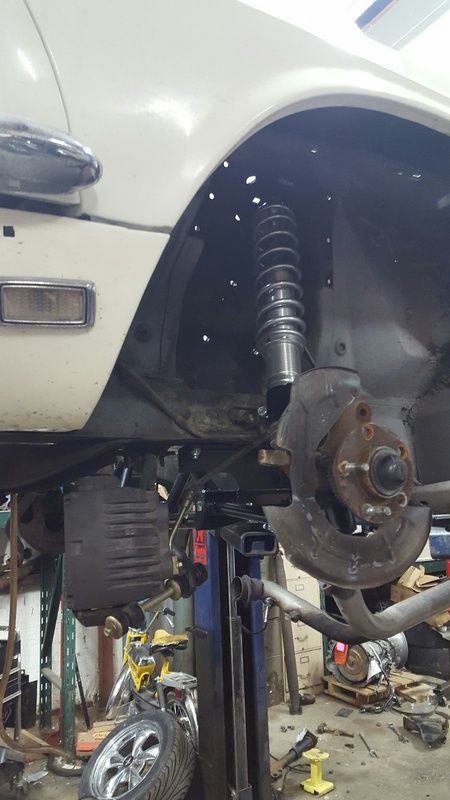 This kit converts the front suspension and steering to fox/sn95 style, with a coil over, caster/camber plate, tubular arms and k member. I get to ditch the upper arms, so the area it mounts to is able to be cut and gain some clearance around the engine. I could cut back farther to make room for a 4.6 or coyote, but since I'm putting a 351w in, I really didnt NEED the extra room, and I figured it would be cleaner to have them flat plated, possibly even stronger than cutting it way back.
We marked it and cut the strut towers.