Hey gonzoss, I think it's time to change your Avatar!!
A little over 2 years ago I picked up this 1962 Ford Country Sedan (Galaxie Wagon) from our very own gonzoss. And after an evening here and there, some Saturdays, a few long breaks due to 6 months in Montreal, an awful work schedule, the 63 Falcon and the 55 Chevy, I had it on the road just in time for Good Guys in October.
No plans to make it perfect. I just want a nice, safe and reliable driver I can haul friends and family around in, grab some groceries, chase some parts and maybe pull a car hauler with it.
I'll break down the build after this but here are the basics.
Gone is the 352fe and Ford O Matic it came with, and in it's place, a small block w/efi and an overdrive automatic.
Hydroboost power disc brake conversion.
New floor pans front and rear.
And a freshened up interior.
Future plans, a little more power under the hood, a 5spd trans, IRS and air ride.
So, here are a few pics.
As I found it. "Ran when parked" right? Pulled straight from the back yard. Even with cool cat's help, it was a bitch getting that thing out.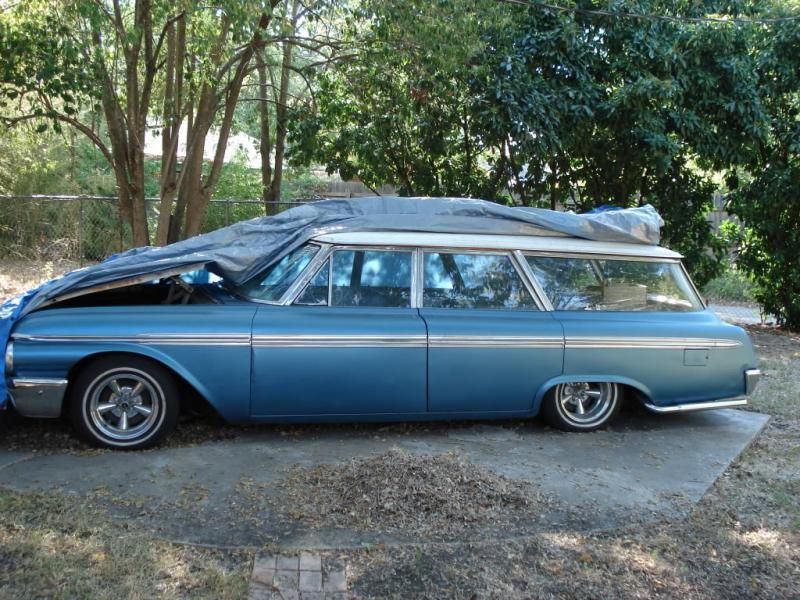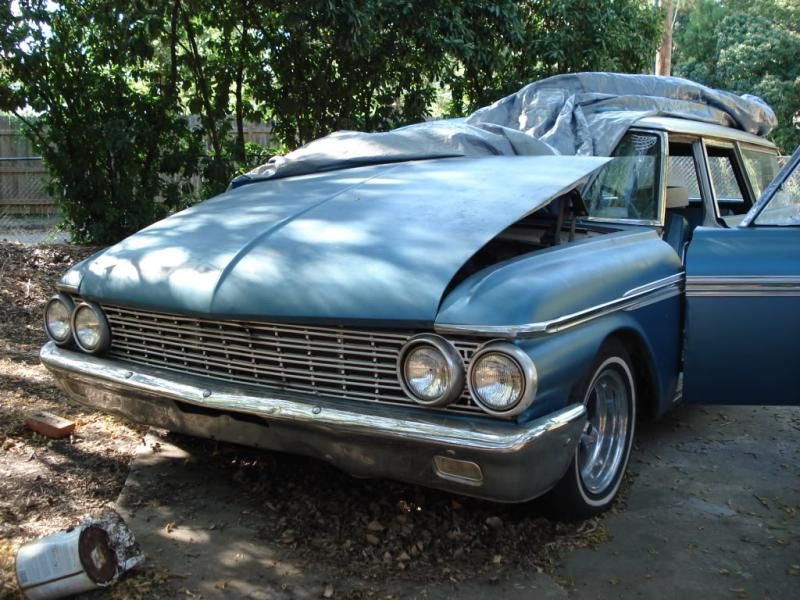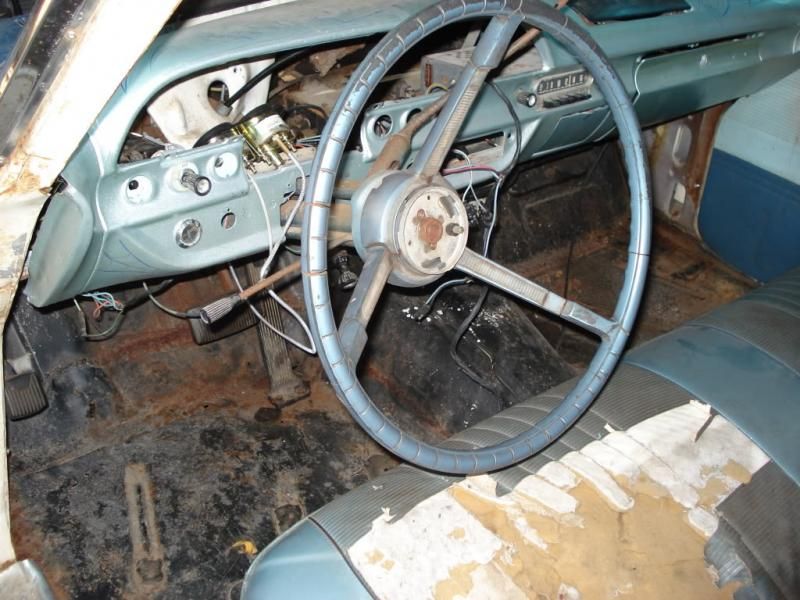 Finally loaded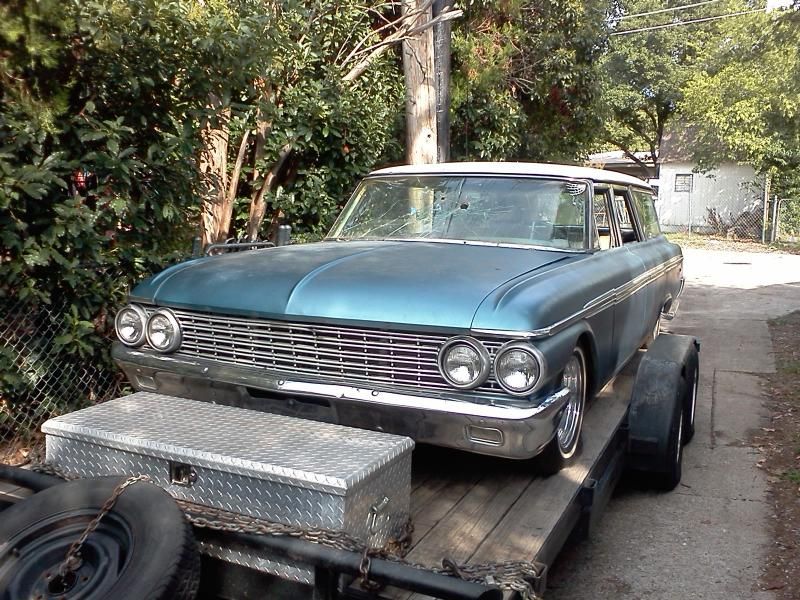 And it's home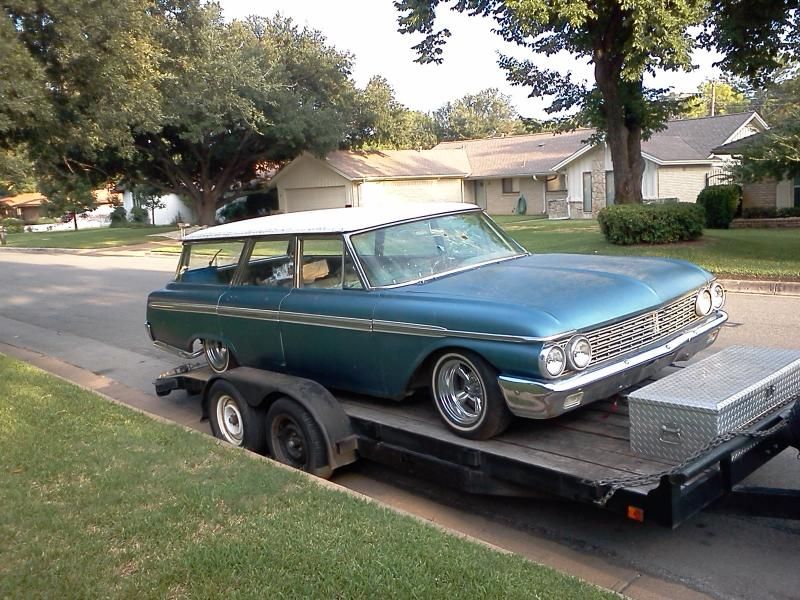 After it's first bath in I don't know how many years