Right after Thanksgiving I bought a Remington 700 ADL in .308 with the intention of converting it to a 6.5 Creedmoor for a precision rifle build. After talking with Aaron at Roberts Precision Rifles, we both decided my money would go further in one of his custom built Defiance Deviant actions. SHOT show is right around the corner and Aaron is getting ready to spend the next 2 weeks in Vegas. Like any other custom rifle builder, I'm sure his return from SHOT show will be met with a log of rifle builds. Since he and I haven't finalized my build, I wanted something I could enter matches with till my custom rifle was built.
After spending some time at the range with the 700 ADL, it's evident that the ADL is geared towards someone with a small budget but needs a quality rifle. I'm finding the action is feeling smoother as more rounds are fired and the action is cycled. Machining a bolt and action can get expensive quick so for now I'm going to have Aaron replace the stock bolt knob with something a little larger and more ergonomic.
I felt one of the biggest downfalls of the ADL was the injection molded plastic stock. You can feel the movement in the stock when you fire it and the rifle just feels cheap. After some research, I feel I've found the perfect stock for a budget minded individual that will not only add rigidity to the rifle but enhance the over all feel. The Bell & Carlson Medalist Verticle Grip Tactical will be the new home for my action and barrel. I've opted for the olive green with black web color.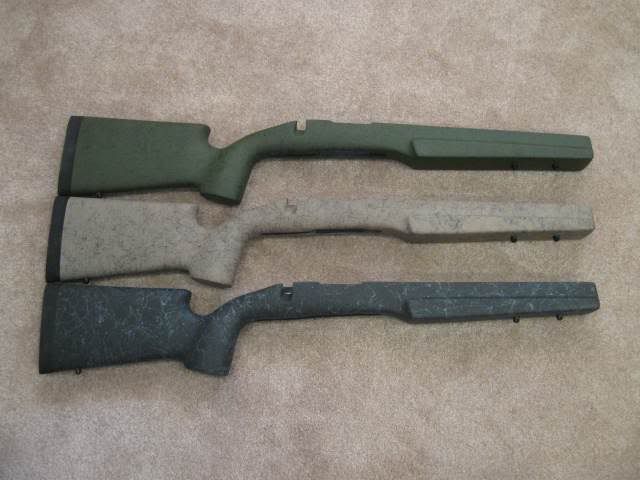 I also managed to pick up a gently used Remington 700 SPS bull barrel for $100 which I plan on using to replace the stock sporter barrel. While the 1:12 twist is less than ideal for a 20" barrel, it's adequate enough to allow for the use of 175gr Sierra Match King projectiles and still provide additional rigidity over the stock barrel. Both barrel and action will be bedded to the stock.

Shooting in any form of competitive match is going to be difficult with a blind mag configuration and when stages are timed, quality mags can make it break you. Which is why I've decided to go with a Pacific Tool & Gauge M5 stealth bottom metal to convert the 700 ADL to a box mag. The PTG metal uses AICS mags which while expensive, definitely have a good reputation. The best part about it, the conversion kit and 5rd mag were less than $200.
I don't expect to go out and shoot in the PRS with this setup but I believe it will be an improvement over the stock configuration without breaking the bank.
This weekend I'll head down to Aaron's shop just outside of Houston to drop these components off and talk more about the 6.5 CM build. I'll have more pictures upon completion of this.