Today was an extremely productive day. The sad part is that it wasn't by design.
My apartment complex decided to leave a note on the black car stating that it would be towed if the flat tire wasn't fixed. Turns out we have a new maintenance supervisor and he said people were complaining about how Festy our complex had become. Something about five festivas or some $#!t...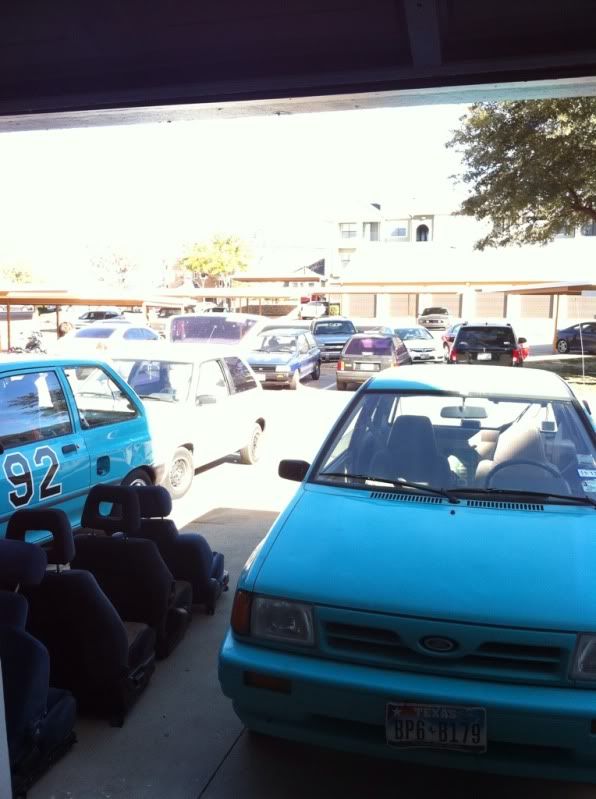 Anyways, tonight turned into a thrash session just in case they decided to make good on the threat...
Rear beam swap between cars: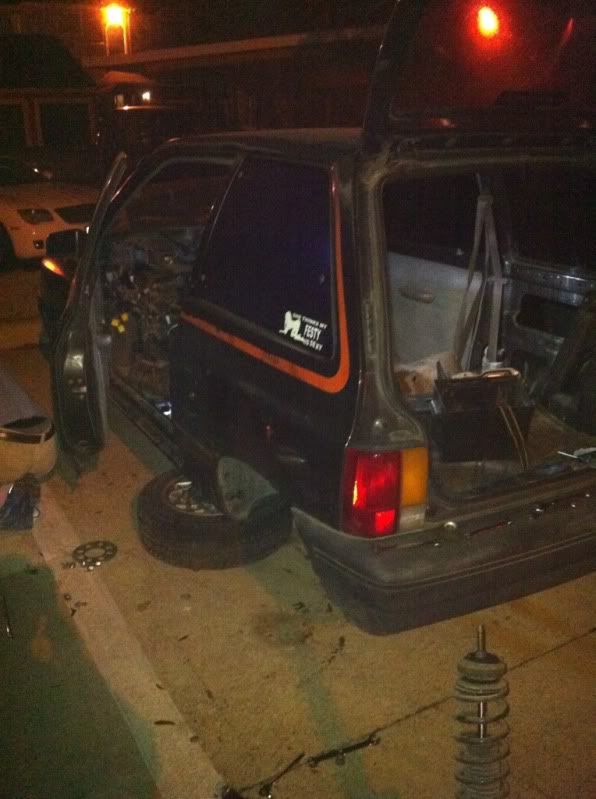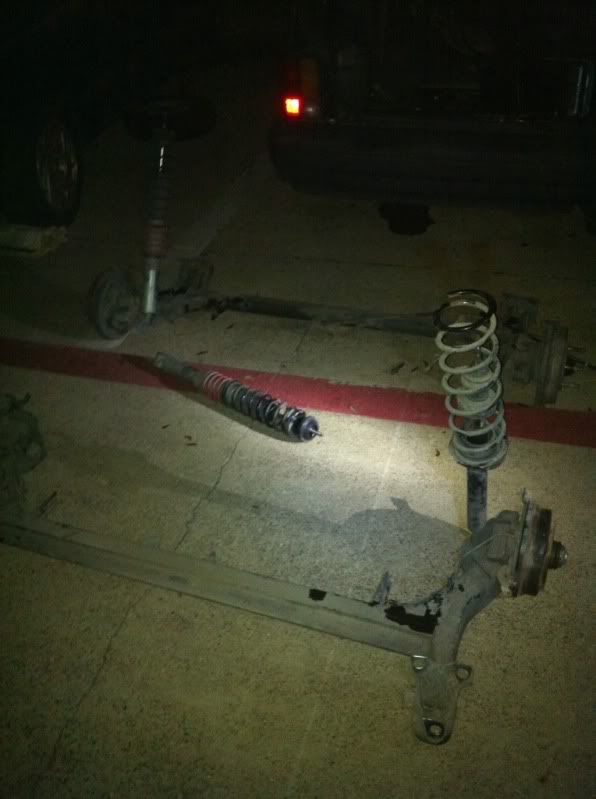 EFI fuel tank/complete Kia EFI harness removal: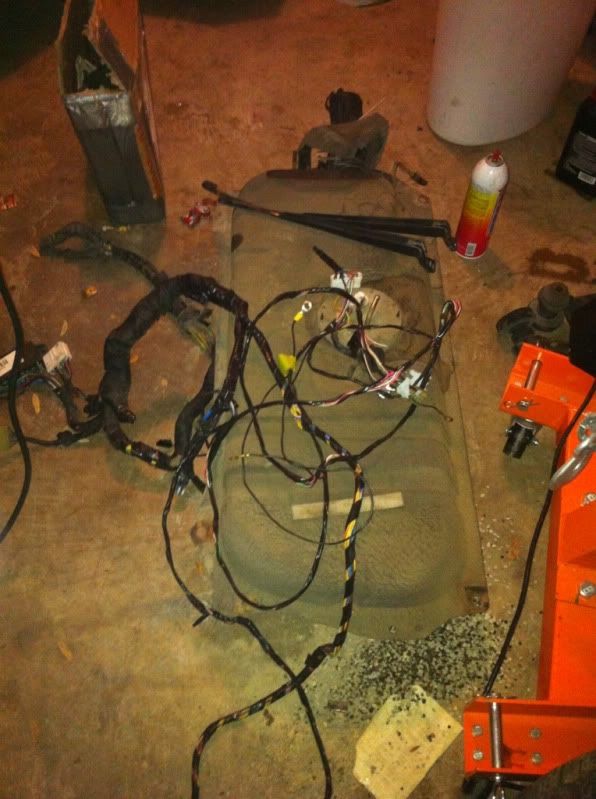 Oh... And a complete engine/trans removal.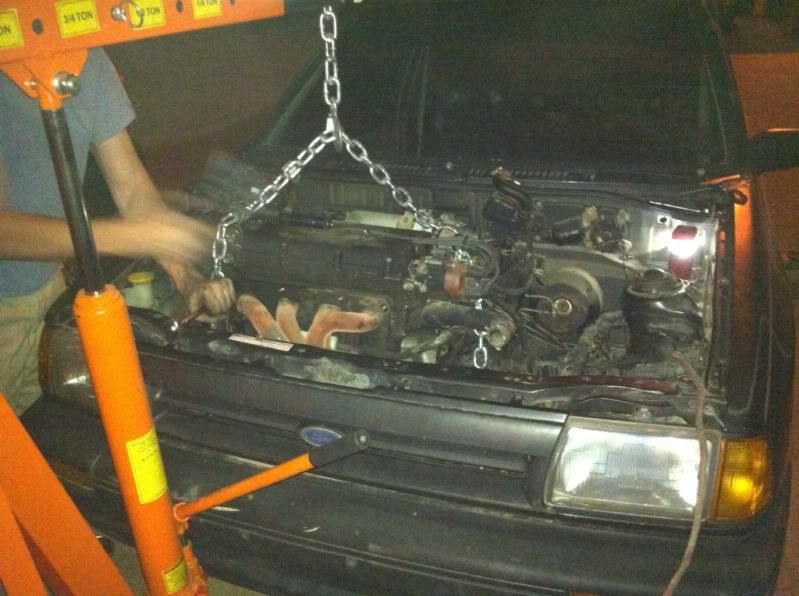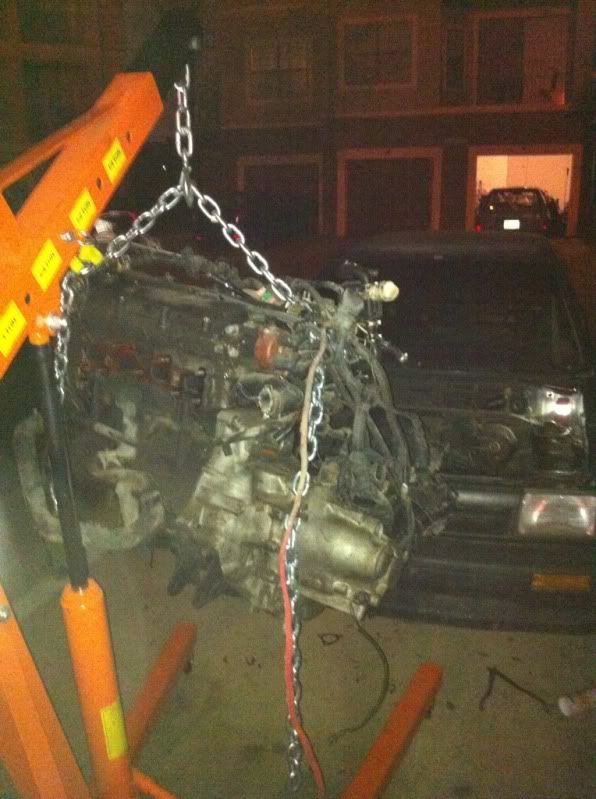 My garage looks VERY "Festy" now!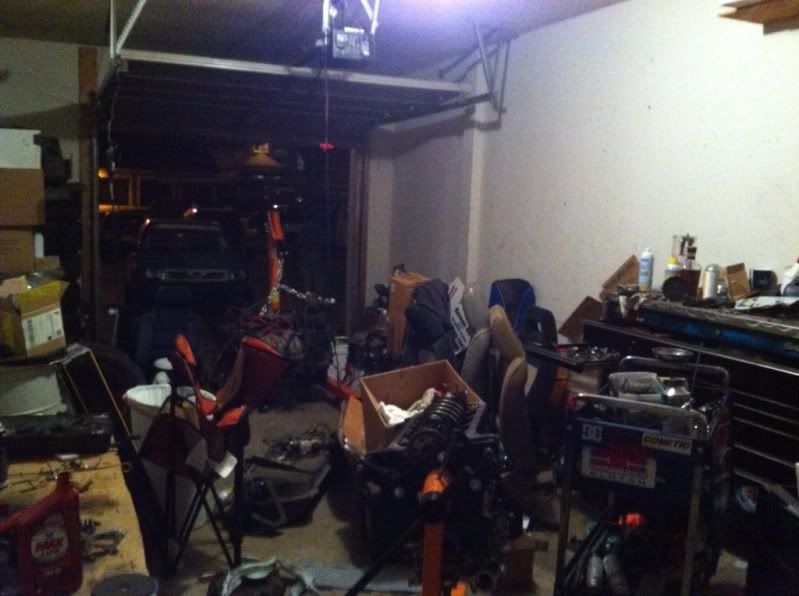 All in a day's work

thanks BERNIE MOSFET!
Oh yes... My new LeMons car. It's also going to be receiving a Miata 1.8L.